Experience

Natural Honey Skincare

Ethical & cruelty free skincare made from medicinal Jarrah honey and native botanicals
Honey Lip Balm

Available online now in two unique flavours!
Pumpkin Seed & Lemon Myrtle | Orange & Lavender
Experience
Natural Honey Skincare
Ethical & cruelty free skincare made from medicinal Jarrah honey and native botanicals
Experience
Natural Honey Skincare
Discover the unique experience of medicinal Jarrah honey and native botanicals.

Our formulations are science derived and our products are produced locally at our facility in Yanchep, Western Australia.
We pride ourselves on being ethical and cruelty free, and we source our ingredients locally and responsibly.

Natural Honey Skincare
Meet our best sellers
BEEAUTIFY YOURSELF & THE WORLD
Ethical & Natural
skincare from Honey
Make yourself feel well, support a better world and make better choices by choosing ethical and natural beauty products. Our formulations are made with your skin in mind.

Our product range is handcrafted to perfection using only our premium local honey and botanical extracts.

Beeautify beehives are located in the Banksia Woodlands in Western Australia where we are blessed with one of the healthiest bee populations in the world. Our geographical positioning and unique flora facilitates the bee's work. We are able to harvest pure honeys such as Jarrah and Marri, both high in antioxidant and antibacterial properties that are scientifically proven to heal and rejuvenate the skin.
About us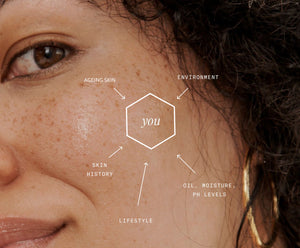 LOVE FROM AROUND THE WORLD
OUR TESTIMONIALS